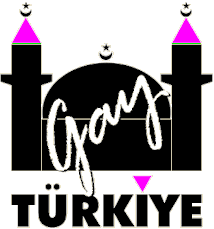 TURKEY GAY GUIDE

The age of consent in Turkey is 18. There are no articles on homosexuality in the law but vague references to public morals and public order. The police has the legal right to take anyone who looks suspicious to the police station for interrogation. The general crime level in big cities is among the lowest in Europe. Nine milliion tourists are expected to visit the country in 1996.
Turkey is geographically, politically, economically in Europe. More than 90% of its population is muslim. The police has wide powers, and some fractions in the police force has close ties with the radical nationalist right-wing groups. Despite the lack of any organized gay bashing, gays have not been allowed to come out and get organized in an open fashion. gay movements so far have been underground movements. "International Christopher Street day" (gay pride) festivities planned to take place in Istanbul in July 1993 was first allowed, and then banned by the local government officials before taking place. A similar attempt to organize a cultural week in September 1995 by Lambda Istanbul was not allowed on the grounds "of public morals".
Homosexuality was a rooted tradition in the era of Ottoman Empire which lasted more than five centuries. It is known that some of the sultans had homosexual affairs and public Turkish baths (hammams) were the common meeting place among men. There were poets and musicians who were known to be homosexual. These traditions lost their power with the westernization of Turkey which came with the establishment of the Republic in 1923. But there is a general acceptance towards effeminate male entertainers. For example the most famous Turkish classical singer Zeki Muren is a latent, extremely flamboyant gay person, and has been so since 1950's or Bülent Ersoy, who is a very popular and has multi-million selling albums although being a transexual.Turkey has a macho culture, and this is reflected in gay attitudes: Traditionally, gays are divided into the active (laco) and the passive (lubunya). However a more recent and a more westernized culture is beginning to gain ground where no categorization is felt necessary.
ISTANBUL
With a population of 12 millions, hosts the most liberal and lively gay scene in the country. It is a big attraction for the gays living in other cities. we can say most of the regular bars, clubs and discos in Istanbul are already mixed places where one can meet gays frequently. However, most of the exclusively gay places are gathered around Taksim Square. Some streets around Cihangir area have become places where transvestites and transsexuals live and perform illegal prostitution. The latter places are kept under close inspection by the police.
PHONE CODES
Area codes for European side : (0)212
Area code for Asian side : (0)216
GROUPS AND ORGANIZATIONS
With post office box (P.K) or private mail box (CC, MBE, MPK) addresses, please do not mention the group names as these are mostly owned by private people rather than the organizations themselves.
Lambda Istanbul: MBE 222, 80080 Istanbul
Gay and lesbian group of Istanbul, maintainer of this site, meeting every Sunday at 6.30 pm.
Association for Protecting Prostitutes and Homosexuals:
6433 sok. 4-C Yalı Mah, Semikler, İzmir
Phone : (0232) 36 22 289
B.E.T.: MPK 186,Eskişehir
Publishes a monthly bulletin
The Ministry of Human Rights, Ankara
Phone : (0312) 425 59 74, 419 01 43
For reporting gay rights violations, ask for the Law Department
MAGAZINES
...cins...: Lambda's free bulletin that ıssues in every two months.
B.E.T. Bulletin: M.P.K.194,Eskisehir. Free, underground, literary and political magazine. Order by mail.
KAOS GL: ALİ ÖZBAŞ, P.K. 53 Cebeci, Ankara. The first GL magazine, underground, political, monthly. Subscription fee for 12 months : US $25. In Istanbul, sold at Mephisto bookstore in Istiklal Street . 100 GL is also available free with Kaos in every two months.

B: Beverages
D: Dancing
F: Food
G: Gay
GLM: Gay, Lesbian mixed
R: Rent boys
MA: Mixed Ages
RT: Rough Types
YC: Young Crowd
TV: Transvestite
TR: Transsexual
BARS,CLUBS,etc.
CLUB 14 (B D GL WE VS !)
24-04h Abdulhakhamit cad. Belediye Dukkanlari, No:14, Taksim
Phone : (212) 256 21 21. Operates an FM radio station radio 2019 at 90.6 MHz
Young crowd, lively atmosphere, good music and friendly staff.
5.KAT (FIFTH FLOOR) (B C R gl M !)
18-02h Siraselviler cad. Soganci sok. No:7, Taksim. Phone:(212) 293 37 74
(Close to German Hospital, ask for BILSAK) View of Bosphorus. Chic, stylish and good food.
BARBAHCE (FIRST FLOOR) (B GL M)
(The same building with 5.KAT) Lively atmosphere, trendy place and busy at weekends.
PRIVE (B D G)
24-04h Tarlabasi Bulvari 28,Taksim. Phone : (212) 235 79 99 Alternative to Club 14, less trendy but very cruisy.
HAN CAFE (B G F MA)
09-02h Cumhuriyet cad. Taksim Square. Evenings and nights. Very cruisy. Back bar has a lesbian barmaid.Lots of rent boys.
ROXY (B D gl f)
24-04h Siraselviler cad. Arslanyatagi sok. 9, Taksim. Phone: (212) 249 48 39
An ex-gay disco. Good concerts (jazzrock) throughout the week, very good music, friendly staff.
HENGAME (B G tv r)
02-07h Istiklal cad. Sahne sok. 6, Balikpazari,Taksim
KEMANCI / MANDALA (B NG YP !)
Siraselviler cad.69, Taksim. Phone : (212) 245 30 48 Three floors each with its own bars and live rock music. Top floor more gay.
1001 MARLYN (AYOR TV R B D S)
24-04h Siraselviler cad. Risk of being overcharged.
VAT 69 I/II (AYOR B D TV R S WE)
Istiklal cad. Imam Adnan Sok. 7,Taksim. Risk of being overcharged.
TEQUILA (AYOR TV B R)
Cumhuriyet cad. Taksim Square, 100 m.down from McDonald's
SAFAATHANE (B g)
Istiklal Street, Atlas Sinemasi Pasaji
Phone: (212) 251 22 45

DISCOS
g_LAB (B G l m YP ma) (new, opened in Junuary 2001)
10-04h Cumhuriyet Cad. 349/1, Harbiye, opposite side of Harbiye Military Museum,
bus stop: Harbiye or metro station: Osmanbey (=first station after Taksim)
Engaged DJ's play different good musics from club to Turkish music
20&19 (B GL M D YP !)
01-06h Next to Club 14. The best dance music in the city. Latent gays, radio station; Radio 2019, 90.6 . Very friendly and lively, young and famous guests.
2020 (D NG m S SL)
01-07h Oto Sanayi, Maslak (approx. 15 km. from Taksim)
Phone : (212) 285 18 96 The biggest open air disco.
TREE DAYS (D b NG)
Talimhane, Taksim cad. Taksim Phone: (212) 253 23 27
Very popular disco with good music.
TELVE (B D GL WE VS !)
İstiklal Caddesi, in the passage opposite of Vakko. (More info coming soon)

CAFE/FAST FOOD RESTAURANTS
7/ELEVEN (f g YC)
Mecidiyekoy Square, evenings and nights.
BORSA (F G r SWC F)
09-24h Cumhuriyet cad. Taksim Square. Evenings and nights. Very cruisy.
BORSA (F g YC)
Istiklal cad.89,Taksim. Turkish fast food. The third floor. Very cruisy
HAN CAFE (B G F MA)
09-02h Cumhuriyet cad.Taksim Square. Evenings and nights. Very cruisy.
CAFE PIA (B g l m)
Istiklal cad. Bekar sok. Two floors, good food, chic and young gay crowd.
KAKTUS (f b glm)
Istiklal cad.Imam Adnan sok. 4,Taksim. Phone: (212) 249 59 79 Frequented by artists.

RESTAURANTS
5.KAT (F B GLM)
Siraselviler cad. Soganci sok. 7,Taksim. International cuisine, good
food, view of Bosphorus. Closed on Sundays.
BARBAHCE (F B GLM)
In the same building with 5.KAT. Good food, stylish place.
BAMBI (F NG r)
Siraselviler cad. 20, Taksim. Doner kebab sandwiches. Late night crowd, low prices.
ZENCEFIL
Istiklal cad. Kurabiye sok. 3, Taksim. (behind Fitas Movie Theatre) Vegetarian food.

HOTELS/GUEST HOUSES
GEZI HOTEL (H N G)
Mete cad. 42, Taksim. Phone: (212) 251 74 30
Single US$ 50-75, double US$ 60-90
HOTEL MY FAIR (H g)
Abdulhakhamit cad. 54, Taksim. Phone: (212) 256 25 39
Friendly staff, Double US$ 30
PETEK HOTEL (H g)
Arap Cesme sok. 5, Kucukpazar,Unkapani. Cheap and clean. Rooms 1-4 persons.
Approx. DM 6 per person.

SHOPS/SERVICES
MOD
Atlas Pasaji 2.kat,Beyoglu. Second hand clothes of 60's and 70's style.
SEKER PORTAKALI
Atlas Pasaji 2.kat,Beyoglu. Very trendy, flamboyant clothing from gay designer.

OUTDOOR
Gay outdoor group. Daily excursions for trekking, canoeing, etc.
Fax: (212) 256 68 18 Mail: MBE 113, Taksim,Istanbul 80096. Send fax or mail to MBE 113.

BLUE MOVIES
GUNES (G RT MA)
Cakiraga mah. Kurkcubasi Kulhan sok. 5, Aksaray. Difficult to find, near
hotel and Disco Serandawich which is near McDonald's.
RUYA (g)
Istiklal cad. 128, Taksim. Action is possible in the back seats.

SAUNA/GAY BATHS
AQUARIUM (G sa pi wh R)
Istiklal cad. Ahududu sok. 29, Taksim 24h. Action allowed. Free access rooms.
Web Site: http://www.members.tripod.com/aquarius73
CIHANGIR SAUNA
9-21h Cukurcuma, Altipatlar sok. 14, Taksim. Clean. Reserved rooms. Be discreet.

HAMAMS
CESME HAMAMI (G MA OG msg)
12-22h Voyvoda cad.(Persembe Pazari) yeni Cesme sok. Karakoy
CUKURCUMA HAMAMI (G sa b pi msg MA)
15-22h Cukurcuma cad.57, Siraselviler, Taksim. Action allowed.
KOSK HAMAMI (g MA msg)
13-22h Catalcesme sok. (near Alaykosku) Sultanahmet.
PARK HAMAMI (AYOR G RT sa msg)
Divanyolu, Dr.Emin Pasa sok. (opposite Hotel Petrol) Sultanahmet

SEX SHOPS
EROS CENTER SEX MARKET (gl)
Kutlu sok. 41-43, Uygur ishani kat:1. Gumussuyu, Taksim.
Phone: (212) 249 07 01, 293 19 93. Gay videos, lubricant, sex toys,etc.
Ask for Aksaray and Kadikoy branches.
LIPS & DELTA I (glm)
9-21.30h Sehit Asim cad. 4/1, Koc Han. Beasiktas.
Phone order: (212) 227 74 10, 227 18 80 all kinds of sex toys.
LIPS & DELTA II (glm)
Namik Kemal cad. Firat Ishani 1/8, Aksaray.
Phone order: (212) 589 95 25, 589 64 12
MARGINAL CENTER (gl)
Rihtim cad. Resit Efendi sok. 32/1, Ak Ishani Kat:2, Kadikoy.
Phone: 418 34 88

MAIL ORDER
COLOR VIDEO MARKET
Cemil Topuzlu cad. 47/3, Ciftehavuzlar, Bostanci. Phone: (216) 302 11 83
EPAS (glm)
CC 33 80303, Mecidiyekoy. Phone: (212) 533 33 34 Sex toys,condoms.etc.
FANTASIA (glm sm tv)
PK 460 80224 Sisli. Phone: (212) 234 05 14 Pornographic and erotic videos, each 20$.
ROYAL LTD. (glm)
CC 58 80303, Mecidiyekoy. Phone: (212) 418 65 32, 418 65 33 Sex toys, condoms, etc.

BOOKSHOPS
MEPHISTO (NG g)
Istiklal cad. Taksim. Kaos GL available.
PANDORA (NG g)
Istiklal cad. Buyukparmakkapi sok. 3, taksim. Phone: (212) 245 16 67
Books from abroad orderable.

HELP WITH THE PROBLEMS
AIDS INFO LINE
Association For Family Planning. Phone : (312) 435 20 47, 435 20 48
AIDS PREVENTION SOCIETY
Vakif Gureba Hospital, Vatan cad. Aksaray. Phone :(212) 635 12 09
Consultation Unit: Ortakoy, Semtevi Dereboyu, Refik Fenmen sok. No:19 Kat:4
Phone: (212) 260 86 78
MRS.AYSE KAYHAN
Valikonagi cad. Poyracik sok. 36/1, Nisantasi. Phone: (212) 230 50 23,
296 16 39. Psychological counselling for all sexual orientations.
PROF. SAHIKA YUKSEL
Bozkurt sok. 7, Cihangir. Positive theraphy for gays either individually or in groups.

HEALTH SERVICE
There is no anonymous AIDS test in Turkey yet but, in most of the private clinics and major hospitals, taking a HIV test is possible without showing any IDs, giving a false name.
AMERIKAN HASTANESI
Nisantasi. Phone : (212) 231 40 50 Private hospital. HIV tests.
ISTANBUL CAPA TIP FAKULTESI
Dermatology or Venerology department. Phone : (212) 524 54 87 HIV testing. (Name required but no IDs are checked) Fee is equivalent of about US$ 5.
Psychiatry Department, Psychotheraphy and Psychoneurosis Unit.
Phone: (212) 534 00 00 Counselling on sexual identity problems.

SPORTS CLUBS/FITNESS CENTERS
FLASH GYM (g)
Istiklal cad. Aznavur Pasaji 4, Taksim. Phone: (212) 249 53 47
GOLD GYM (g)
Buyukdere cad. 34, Mecidiyekoy
VAKKAROMA (gl)
Vakkaroma Center, Taksim. (Basement of The Marmara Hotel) Phone: (212) 251 15 71 Expensive

CRUISING AREAS
All the cruising areas are AYOR because of some people who will try to take your money introducing themselves as policemen during or after the relation. Homosexual acts are not a crime in Turkey. But the best way is chhosing your partner carefully. You can trust people who accept themselves as gay openly.
| | |
| --- | --- |
| | Taksim Park, the Bosphorus side. day and night. |
| | Along Istiklal Street. |
| | Around McDonald's in Taksim Square |
| | Fatih Park, Fatih. (High Risk of police raid) |
| | Kadikoy Park on the coastal side,evenings and nights. |
| | Galeria shopping mall, cafes around the ice skating pist, Bakirkoy. |
| | Ragetta (Bakirkoy coast) the sidewalk cafes and the cafes on the terrace. |
| | Ortakoy, around the bars on the coast. |
| | The sound and light show in Blue Mosque during summer. (21h) |
| | Akmerkez shopping mall, Etiler. |

ANKARA
KILIM BAR (B G L D)
The first and the exclusive GL club in Ankara.Sili meydani, next to Airport Disco, Ankara.
NO NAME (B G)Çevre sok. (Near barlar cad.)
Z BAR (B GLM )
Sakarya caddesi
NÜANS
Sakarya caddesi
THE KLUB
Eskişehir yolu 5. km.
PİYASA
Çankaya semti
SECTION
Nene Hatun
HAMAMS, BLUE MOVIES, CRUISING AREAS
Gençlik parkı
Güven park, Kızılay
Efes sineması, Cep sineması,
Şengül Hamamı

KAŞ (ANTALYA)
MAVI BAR (B g)
Opposite the port. 22-02h. Cheap beer. Good rock music.
RED POINT (B D gl)
Opposite the port 23-03h. Good dancing, music, chic, lively atmosphere.
ALWAYS (B D GLM)
Opposite the harbour. 24-04h. Good dancing, music, friendly staff, cruising, trendy place.

ESKISEHIR
PİCOLO BAR
Bağlar caddesi (22.00 - 01.00)
BLUE MOVIES
Asri Sinemasi
HAMAMS
Gurcanli Erkekler Hamami
BULLETIN
B.E.T. Bulteni MPK 194, Eskisehir.
GROUPS
B.E.T. Toplulugu MPK 194, Eskisehir.
HEALTH SERVICES
Osmangazi Universitesi Tip Fakultesi Egitim ve Uygulama Hastanesi
PSYCHOLOGICAL CONSULT
Osmangazi Universitesi Tip Fakultesi Hastanesi Psikiyatri Poliklinigi
Mr. Doc.Dr. Cem Kaptanoglu
CRUISING AREAS
Adapazari Parki
Gar Parki

This page is maintained by Lambda, Istanbul