It's official. The 25th Maine Lesbian & Gaymen's Symposium will be held on the campus of the University of Maine at Presque Isle over Memorial Day weekend, May 28-31,1999. This is not the first time that Northern Lambda Nord, the state's oldest community-based group, has hosted the three-day event.

Billed as "Building Gay Community," organizers plan to bring together representatives from every queer organization in Maine, giving them an extended opportunity to meet, network, exchange ideas, and just socialize in a relaxed and unhurried environment. The annual conference will bring lesbians,
gay-men, bisexuals, trangendered folks, and their friends & allies to Aroostook County for a late spring weekend in The Crown of Maine. The international flavour of the long weekend has become a tradition when NLN hosts Symposium. Attendees arrive from Maine, New Brunswick, Nova Scotia, Prince Edward Island and even Newfoundland to enjoy County hospitality. One of two keynote speakers is always a Canadian activist. Symposium in Presque Isle was the first to house conferencegoers on campus, thereby creating a sense of a "queer university," and establishing a tradition that has continued over the years. Pink triangle banners on UMPI campus lampposts mark the territory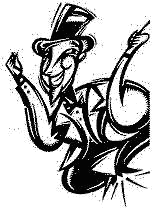 we create for ourselves on the hill overlooking Presque Isle to the north and potato fields to the south.

Organizers of Maine's 25th Symposium are planning to make this one a special weekend. Make sure your name is on the mailing list to receive registration information.