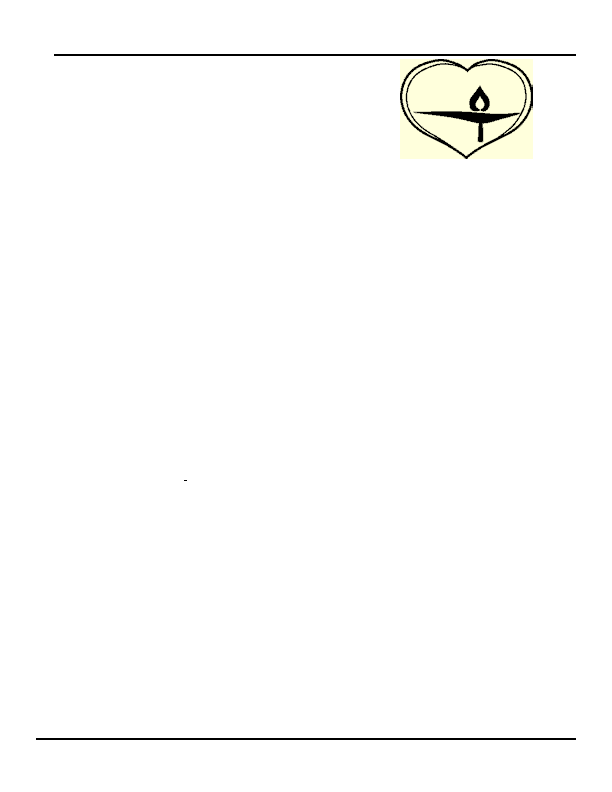 Love Welcomes All
Interweave Convocation, 2003!
February 14-16, All Souls Unitarian Universalist Church, Kansas City, Missouri
Come to Kansas City, Missouri, the Heartland of the country, to celebrate Valentine's Day in 2003! All Souls UU
Church, a Welcoming Congregation, and Interweave Continental will roll out the rainbow carpet to show you how
our community gives meaning to this year's theme, Love Welcomes All.
The weekend will begin with a KC specialty, a Barbecue dinner, followed by a short welcome service and the viewing of a
nationally acclaimed video presentation, The Commercial Closet, with commentary by the Producer himself, Michael Wilke.
The video powerfully illustrates how GLBT people are portrayed in advertisements. It will make you laugh and cry and
think.
Saturday presents attendees with a variety of sessions, three choices at any one time. Featured among the offerings are
the following options:
Beyond Coming Out
, Parts I and II, with Dr. Robert N. Minor, Professor of Religious Studies at University of
Kansas, Lawrence, and author of Scared Straight: Why It's So Hard to Accept Gay People and Why it's So Hard to
Be Human.
UU Resolutions, the Boy Scouts and Change
, presenting the Nistler Family and their experience with
scouting and human rights.
Transgender and Proud
, with Jaron Asher, as he travels the road to discovery and change.
Two separate panel presentations entitled Community Initiatives, Queer Culture, tracking cultural and activist
initiatives in Kansas City.
For the participant looking for an alternative to a sit-down experience, you may purchase and dye a silk scarf on
site and take it home as a creative remembrance of Convo. Convener is Philip Cox-Johnson, a fiber artist specializing
Other topics include political and social action and The Welcoming Congregation.
Saturday night features your choice of three different "Night on the Town" excursions, led by All Souls Church Members:
the 18
and Vine Jazz District, the Country Club Plaza, or the beautifully renovated Kansas City Union Station.
Finish off the Convo experience on Sunday morning with a rousing Forum presentation at 10:00, followed by an inspirational
service, featuring All Souls' own, Rev. Jim Eller. Then join the rest of the All Souls congregation in a buffet lunch, and stay
for the Interweave Continental Business meeting, to close out the weekend.
Convo Hotel, the Marriott, is located a block from the church. Limited home hospitality is available, as well
as scholarships.