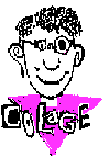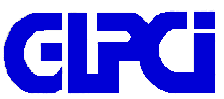 Children of Lesbians and Gays Everywhere

A program of the Gay and Lesbian Parents Coalition International
last modified September 1, 1996
---
Children of Lesbians and Gays Everywhere, is the only organization dedicated to the needs and growth of daughters and sons of lesbians and gay men. Founded in 1988, COLAGE has come to function as the headquarters for an international network of local groups of kids and adults, with a membership approaching two thousand.
COLAGE:
hosts its own annual conference

produces and distributes:


Just For Us - A newsletter by and for teenagers

Second Generation - a newsletter for gay, lesbian and bisexual kids of gay, lesbian and bisexual parents.


works with the media, to ensure daughters and sons of gay and lesbian parent the attention they deserve.
provides friendly briefs on behalf of the best interests of children in custody cases,
connects kids around the world with our pen pal program.
sends speakers to meetings, schools and anywhere else
produces theater and videos to spread the truth aboutgay and lesbian families.
Having formerly focused mainly on teenagers, adolescence being the most common age when children experience difficulty around their parent(s) sexual orientation, COLAGE has received many requests from parents to begin programs for younger kids. In May, 1995, the COLAGE Kids Club was born. Targeting children under age twelve, the Kids Club offers members:
the FunPages; a newsletter and activity sheet by and for younger kids of lesbian, gay, bisexual and transgendered parents.
COLAGE T-shirts
penpal linkups
membership cards
books.
COLAGE has started a mailing list for children of lesbians and gays. Gay dads and lesbian moms have mailing lists that are working well, so we thought one for kids would also be good.
It's for any kid who needs to talk, or wants to meet other kids with gay or lesbians parents.
You can ask questions about the list by e-mailing Mike at kidsofgays-owner@vector.casti.com, or COLAGE at kidsofgays@aol.com.
To sign up, send e-mail to majordomo@vector.casti.com with the following in the first line of the message:


subscribe kidsofgays yourname your@e-mail.com

example:

subscribe kidsofgays Jen Smith jsmith@aol.com

---
For more information, about membership or other questions, call our San Francisco office at (415) 861-KIDS or (preferably) write to us at:
COLAGE
2300 Market Street
Suite #165
San Francisco, CA 94114

For fastest response, E-mail us your address and phone #, and specify whether you're interested in general information and/or information on our new Kids Club.
We hope to hear from you soon!
---

---
Return to Main Index
Feedback or Questions GLPCINat@ix.netcom.com