&nbsp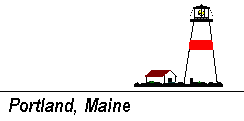 ---
Parents & Friends of Lesbians and Gays
______MONTH YEAR_______ Newsletter




If the CLICK does nothing, you do not have Java enabled. Use the [BACK] button instead.
Inside..
---
---

---
Mark Your Calendar for these upcoming PFLAG Meetings
Guest: Topic:
PFLAG meets in the basement of Woodford's Church in Portland at 7pm, with gathering time from 6:30-7:00 for socializing and 1-on-1 support.
---
headline 1
Back to top
headline 2
Back to top
headline 3
Back to top
headline 4
Back to top
headline 5
Back to top
headline 6
headline 7
Back to top
headline 8
Back to top
headline 9
Back to top
headline 10
Back to top
headline 11
Back to top
headline 12
Back to top
headline 13
Back to top
headline 14
Back to top
headline 15
Back to top
---
Contents by permission from PFLAG-Portland Newsletter
Online editing and format: Paula Stockholm