&nbsp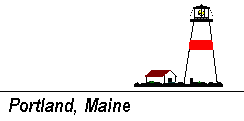 ---
Parents & Friends of Lesbians and Gays
September 1998 Newsletter




If the CLICK does nothing, you do not have Java enabled. Use the [BACK] button instead.
Inside..
Our Next Meeting:

Tuesday, September 8 at 7pm

Facilitators: Wendy & Sue

Guest: Rep. Michael Quint


Woodford's Church

One of the most respected of the "newcomers" to the state legislature, Representative Quint will talk about what it means to him to be both gay and a practicing Catholic. Come early to get a good seat!

PFLAG invites you to join us 30 minutes before the start of each month's meeting for socializing and one-on-one support.

PFLAG relies on your support and creative input for its meetings. Volunteers are greatly needed in the areas of refreshments, facilitators to guide meetings, guest speaker ideas, and greeters for new members. If you can help, please call Sue at 774-3441, Pauline at 797-0837, or Wendy at 883-5342. Thank you!

Our Seeley Hall meeting room at Woodford's Church is fully accessible for people with disabilities from the marked door at the back of the building. For additional information, call Sue at 774-3441.
---
Oak Park, IL, a suburb of Chicago, becomes the first town in the state to allow gay couples to register at city hall as domestic partners.

Vice President Al Gore pledges to "work as hard as I can" to find a cure for AIDS and to end workplace discrimination against gays. The comments are made at a dinner sponsored by the National Gay and Lesbian Task Force.
---

| | |
| --- | --- |
| "This is the best of times and the worst of times for the gay community. We're experiencing unprecedented visibility and success. But in periods of social change, there's always a backlash. In the African-American civil rights movement, the most violence [by whites] was in the '60s, when things were changing the most." | -Kevin Jennings, executive director of the Gay, Lesbian, Straight Education network, in the August 17 issue of Newsweek. The issue's cover story is on "ex-gay" ministries |
| "Homosexuality has replaced communism and atheism as the last great threat. People are afraid their sleepy community will turn into San Francisco." | -Jerry Underdal, a Gay/Straight faculty advisor in Fremont, CA, quoted in the same issue of Newsweek |
| "Even if there has been a decline (in the number of gay characters on TV), gays are still disproportionately represented, and they are uniformly represented in a positive light. Why isn't there any sort of TV show about gays undergoing some sort of psychotherapy to be straight?" | -William Donohue, president of the Catholic League for Religious and Civil Rights, a conservative group that monitors the media for immoral content, quoted in the August 25 Boston Herald |
| "It is inevitable. It will be a normal part of society. It is already in many cultures." | -Alternative medicine guru Deepak Chopra, on gay marriage, as quoted in The Advocate. |
| | |
---
Mark Your Calendar for these upcoming PFLAG Meetings
October 13
Topic:"My Brother's Gay" - What it's like having a gay sibling
PFLAG meets in the basement of Woodford's Church in Portland at 7pm, with gathering time from 6:30-7:00 for socializing and 1-on-1 support.
---
PFLAG dues are due at this month's meeting
If you haven't gotten caught up on your PFLAG dues for the coming year, this is the time to do it. We need to send our dues to PFLAG National by October 1st, so mlocal dues have to be in by this month's meeting. Not only will you be helping the educational and advocacy efforts of PFLAG National, you'll also greatly help our efforts here in Southern Maine. As always...thanks for your continued support of PFLAG.
Back to top
---
Beautiful weather greets PFLAG picnic-goers on Togus Pond
Partly sunny skies and the smell of barbecue greeted PFLAG members as they descended on Augusta for the annual PFLAG/Portland picnic. Pauline and her husband graciously hosted the event (thanks!) at their cottage on Togus Pond. The picnic was attended by 22 people this year.
Back to top
Area High Schools receive PFLAG information packets
PFLAG-Portland recently sent out packets of information to over 50 high school guidance departments in Cumberland, York, and neighboring counties. The packets contain PFLAG brochures and a letter stating that we're here to offer help to parents and students dealing with sexual orientation issues. Thanks to Wendy, Sue, Pauline, Marcia B., Laurie and Mare, and Harriet for their contributions toward this important project. If the response is successful, we'll send out additional packets to area middle schools in the future.
Back to top
If you're giving money to the 1998 United Way campaign, Read this first:
This year, for the first time, you can donate money directly to PFLAG through the United Way.

When the United Way campaign kicks off this fall, please keep PFLAG in mind. You can now earmark donations to the organization, either through direct deposit (a fixed amount taken out of your paycheck) or direct donations. PFLAG does not appear on the official United Way Agency list, but you can write "PFLAG-Portland" on the donation card. Your United Way administrator can help if you have questions about how to do it.

If you have friends or loved ones who also support the work being done by PFLAG, please let them know that they can now make a direct, lasting contribution to our mission of education, support and advocacy for friends and family of gays and lesbians. Even if they don't attend meetings, they can still make a difference. Thanks for your support!
Back to top
Bring a photo of your loved ones to the next meeting
Every month we talk about or gay and lesbian loved ones. We'd like to start putting faces with the names. If you like, bring in a photo of yourself with your gay children or friends (and their partners) for a new PFLAG bulletin board. This is strictly voluntary and the board will be taken down after each meeting.
Back to top
Read any good books, lately?
Our PFLAG library has helped numerous people educate themselves about the many facets of homosexuality. Any donations of related books, magazines, or videos would be greatly appreciated. See Martha for details.
Back to top
Talking Points on: Ex-Gay Ministries
Ex-gay ministries-which believe that homosexuality is not innate and is "treatable"-use outmoded medical theories and radical religious beliefs to justify the need to attempt to change gay and lesbian people's innate sexual orientation. Many PFLAG parents have seen, first-hand, the damage done by this "therapy" on their children. It is crucial that we recognize and educate others based on facts and reputable professional opinions.

Sexual orientation is not a disease. In 1973-25 years ago-the American Psychiatric Association removed the term "homosexuality" from its list of mental and emotional disorders. Thus it does not need to be cured.

"Reparative therapy" does not work. In 1990, the American Psychological Association said scientific evidence does not show that conversion therapy works, and that it can do more harm than good.

The American Medical Association says, "Most of the emotional disturbance experienced by gay men and lesbians around their sexual identity is not based on physiological causes, but rather is due more to a sense of alienation in an unaccepting environment. For this reason, aversion therapy ("reparative" therapy) is no longer recommended for gay men and lesbians."

Regarding religious beliefs: Although some religious leaders proclaim homosexuality is sinful, many religions and leaders from all types of faiths feel quite differently. It is critical to let people know that not every religion sees homosexuality as sin, and that many people see sexual orientation-heterosexual and homosexual-as a gift from God. Moral sexual behavior is neither limited to, nor necessarily true of, heterosexual people alone. -From PFLAG's Tips and Tactics
Back to top
"Tangible Fathers" to be shown at The Movies on Oct. 8
If you missed it during pride week last June, you can catch the gay-themed documentary "Tangible Fathers", by local filmmaker Bob Poirier, Thursday, October 8 at The Movies on Exchange Street in Portland's Old Port. Showtime is 7pm. By the way, Bob will be guest speaker at the March 9, 1999 PFLAG meeting
Back to top
Historic victory in Washington!
Thanks to all of the PFLAG chapters and members who called their Representatives in Congress to help defeat the Hefley Amendment. The House of Representatives defeated the Hefley Amendment (offered by Rep. Joel Hefley, R- Colorado) to the Commerce, State, Justice Appropriations bill which would have denied federal employees equal job opportunity. The final vote was 252 Members voting against and 176 Members voting for the amendment. -From e-mail sent by PFLAG National
Back to top
Kennebunk puts brakes on gay rights referendum-
The Kennebunk Board of Selectmen, in a surprise move, voted to keep a local gay-rights measure off the November ballot. The vote was 3-2. Selectwoman Rachel Phipps is mulling over the idea of working up a citizens petition to get the issue on the ballot. Kennebunkers voted to keep the statewide gay rights law in place by a margin of 63 to 37 percent during the people's veto vote in February of this year.
Back to top
Campus violence against gays
A University of Washington study reveals that 10 percent of community college students admitted to violence or threats against people they thought were gay. The survey, the first of its kind, was presented in August at the American Psychological Association convention in San Francisco. Details: 24% admitted to name-calling. 18% said they had physically assaulted or threatened someone with physical violence.
Back to top
PFLAG Head Count
As of August, PFLAG members, donors and supporters nationwide represented 76,711 households. There are currently 582 affiliates around the world.
Back to top
NEW! Gay and Lesbian National Hotline
This is a non-profit, all-volunteer organization that provides free and totally anonymous information, refferals, and peer counseling to the gay & lesbian community. You can call 1-888-THE-GLNH, or reach them on the Internet at www.glnh.org.
Back to top
Maine Speakout Project and Council of Churches team up for September event featuring 3 noted authors
The Maine Speakout Project and the Maine Council of Churches have joined to bring three noted authors to Maine for an event called Reclaiming Our Faith. The event, to be held at St. Mary's Hospital in Lewiston on September 19 from 9am-4pm, and at the Congregational Church in Sommesville on September 20 from 1-8pm, is described as "a gathering for gays, lesbians and friends in the Judeo-Christian tradition."

Bruce Bawer, author of Stealing Jesus: How Fundamentalism Betrays Christianity, will speak. He will be joined by Dr. Alan Wolfe, author of One Nation, After All: What Middle-Class Americans Really Think About God, Country, Family, Racism, Welfare, Immigration, Homosexuality, Work, The Right, The Left, and Each Other. Also speaking will be Sally Lowe Whitehead, author of The Truth Shall Set You Free: A Family's Passage From Fundamentalism to a New Understanding of Faith, Love, and Sexual Identity.

Tickets are $15. The Lewiston event includes lunch. The Somesville event includes supper.
Call 207-879-0480 for more information.
Back to top
---
Contents by permission from PFLAG-Portland Newsletter
Online editing and format: Paula Stockholm