&nbsp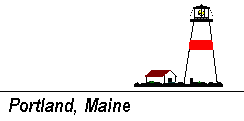 ---
Parents & Friends of Lesbians and Gays
April 1998 Newsletter




If the CLICK does nothing, you do not have Java enabled. Use the [BACK] button instead.
Inside..
New Evidence blasts another hole in the "homosexuality a choice" argument
Gay rights allies (and foes) abound on the Internet
Maine towns currently considering adopting local gay rights laws:
A mother's plea for equality in marriage
New Jersey court hands victory to gay Scouts
PFLAG applauds outcome in Methodist pastor's trial
Ann Landers sets frazzled mom "straight"
Our Next Meeting:
Tuesday, April 14 at 7pm
Woodford's Church

Facilitators: Sue & Pauline
Guest: Kate Swain Eastman, psychotherapist
Kate's topic is "The coming out of your child: A grieving process"
---
One year ago...
In a landmark episode of Ellen, Ellen Morgan, played by Ellen DeGeneres, comes out as a lesbian. DeGeneres announces that she, too, is a lesbian.

Ralph Reed, leader of the Christian Coalition, announces his resignation. He is replaced by Donald Hodel, a former Reagan administration official, and former congressman Randy Tate.
---

| | |
| --- | --- |
| "This is an ancient prejudice. This is a deep-seated fear that can only be erased by education...and love. In the state of Maine [a gay rights law] will someday happen." | -Gov. Angus King, addressing a packed house at the Falmouth Congregational Church on March 5th. The meeting was organized by Speakout Project Executive Director Jonathan Lee to address community concerns in the wake of the brutal beating of Falmouth psychiatrist Dr. Charles Mitchell, who is gay |
| "How can you write a history of the last 75 years and not talk about AIDS?" | -Gay activist and playwright Larry Kramer, criticizing Time magazine's 75th anniversary issue, which mentioned neither gay issues nor the AIDS epidemic |
| "I sure am glad that I am here at the Gay Men's Health Crisis instead of down in Washington at the straight men's health crisis -- Mental health, that is." | -Bette Midler, at GMHC's tribute to Ethel Merman in New York City |
| "Male or female, gay or straight, nobody should have to face sexual harassment when they go to work in the morning." | -ACLU Lesbian and Gay Rights Project director Matt Coles, on the Supreme Court's ruling that says federal law protects employees from sexual harassment by people of the same sex |
| "If I want to help build an effective coalition for social justice, I can't allow those who would persecute gay and lesbian people to go unchallenged." | -Coretta Scott King, widow of Dr. Martin Luther King, Jr., at a Human Rights Campaign ceremony in Los Angeles |
---
Mark Your Calendar for these upcoming PFLAG Meetings
May 12
Guest: Gerry from PFLAG/Portland talks about how the Speak Out project is educating the public about gays and lesbians.
June 9
Topic: Planning PFLAG's participation for Gay Pride parade
PFLAG meets in the basement of Woodford's Church in Portland at 7pm, with gathering time from 6:30-7:00 for socializing and 1-on-1 support.
---
PFLAG Advocacy report by Sue & Pauline
Because there will be no national PFLAG conference this year, the regional conferences will take on added significance. This is a great opportunity to make new friends and learn how other family and friends have dealt with the same issues that you may be. The Northeast Regional Conference is scheduled for Saturday, May 2 in Stow, Mass. Please plan to attend-see the enclosed flyer for details. Car pools are possible and will be discussed at the April meeting.

Our annual Board meeting was March 31, and we came away with a lot of good ideas for future meetings and advocacy activities. More details at the April meeting.

Join Sue April Thursday, April 9th , to hear the Matlovich Society's program on same-gender marriage. A favorable ruling from the Hawaii Supreme Court will give same-gender couples the right to marry for the first time, and will affect our community and people around the world. Bring your questions, concerns and curiosity.

During the referendum it came to my attention that many people in my church were unaware that a PFLAG chapter existed here in Maine. I asked my Parish priest if I could put a notice about PFLAG in the Sunday church bulletin, and he agreed. It will be published monthly on the first Sunday of the month to coincide with our monthly meeting. Perhaps you could do the same in your church. If you'd like to use the same format, here's what I wrote for my church newsletter: To parents of gay and lesbian children: Are you aware that there is a chapter of PFLAG (Parents, Families and Friends of Lesbians and gays) in Portland? We meet the 2nd Tuesday of the month at Woodford's Congregational Church at 7pm. For further information, you may call (your first name and phone number). All calls will be kept confidential.

Harriet and Tyler participated in the 4th annual Northeast Gay, Lesbian, Bisexual, Transgendered, and Ally Students Conference held at USM Feb. 20-22. This event was hosted by USM and the Alliance for Sexual Diversity, and was co-sponsored by the Human Rights Campaign. Ask them about their experience.

We co-purchased the 30-minute version of It's Elementary: Talking about Gay Issues in School with the Portland GLSEN Chapter. We're planning collaborative educational events with the educational group in the Southern Maine area as part of PFLAG's advocacy mission.

Peggy and Rita were presenters at the Where the Girls Are Conference-a day for all women and girls in grades 6-12 that took place March 20. The conference was organized by the YWCA of Greater Portland.

Join us for a community-wide celebration of Frannie Peabody's birthday Sunday, April 19 from 7-9pm at the Portland Museum of Art. The party is free, and will feature the Maine Gay Men's Chorus. See ya there!
---
New Evidence blasts another hole in the "homosexuality a choice" argument
Researchers say they've discovered strong evidence that shows an actual physical difference between gay and straight people.

The study, published in the March Proceedings of the National Academy of Sciences, suggests that the inner ears of homosexual and heterosexual women are distinctly different. The research was conducted at the University of Texas, Austin, and found that the inner ears of lesbians have undergone "masculinization," probably from hormone exposure before birth.

The discovery adds new support to the theory that homosexuality may be determined before birth. The vast majority of gay men and women assert that their sexual orientation was not a conscious choice. Anti-gay forces contend that homosexuality is a "lifestyle" which can be turned on and off like a switch.

Previous research-this time in gay men-found that two parts of the brain are different. Additional studies have found certain genetic differences.
---
Gay rights allies (and foes) abound on the Internet
Here's how to to reach some of them. . .
Allies
Here you'll find the latest press releases and information from the national headquarters in Washington, D.C.

Our own little home on the Net. Also lets you browse around the impressive Maine Gaynet. [You're here already]

Dignity/USA is an organization for gay Catholics and their straight allies, with more than 80 chapters nationwide

In 1976, this group won passage of resolutions calling for the equal treatment of gays & lesbians by the church

This site contains a listing of worldwide member organizations, news, and upcoming events

Great site where you can learn the best way to answer common questions about gays and lesbians. Also contains a section called Crazed Rantings, composed of letters written by homophobes who visit the site.
Foes to keep an eye on:
Read the latest venom from Jerry Falwell's gang. Archives of all press releases

Gary Bauer's right-wing political machine lobbies Washington hard, and has influence in local elections.

Gay-bashing Rev. Lou Sheldon's site. Check out his "Four Myths of Homosexuality" for a laugh (or cry).
---
A mother's plea for equality in marriage
My voice is shaking and my hands are trembling because I am not a public speaker. I am simply a daughter of 54 years, a wife of 33 years, a mother of 29 years, a mother-in-law of 5 years and a grandmother of just 10 months. That tells you two things. First, I am the model of your traditional American family. Second, I am old enough to know that I am not the one who ought to be trembling. You, the people in power, with the power to hurt or help people, ought to be trembling before you take this vote.

When I was a little girl, we used to pledge the flag every morning in school. I didn't know then how empty the words "with liberty and justice for all" really were. That came in adulthood when I realized those words really meant "with liberty and justice for only those people in power deem appropriate".

I believe that your edict, like that of the medical community, should be "first do no harm." As far as I can tell, no matter the mask you put on it, this bill [to make same-sex marriage illegal] does only harm. It perpetuates persecution and maligns an entire group of people. I am fairly certain that homosexuality is something you are uneducated about and very afraid of. Table this vote. Educate yourselves.

Today I can tell you it is horribly painful to stand here and have to justify the very existence of one of the finest human beings I have ever met. He is my son. He is one of my greatest blessings.

Make no mistake. This IS PERSONAL. This legislation is designed to hurt my son, humiliate my son, and insult my son when he would never harm anyone.

While I speak personally, as a member of PFLAG (Parents, Families and Friends of Lesbians and Gays), my voice represents thousands of sons and daughters, mothers and fathers, sisters and brothers, aunts and uncles in the State.

Table this vote. There is no dishonor in not knowing but much dishonor in choosing to remain ignorant. Educate yourselves. Then we can talk about this with information based in facts and not buzzwords that give safe harbor to hatred and fear.

-The above appeal is from oral testimony given on March 5th by Sharon A. Rosen of Gaithersburg, Maryland, in opposition to SB 565 "Regarding Anti-Same-Sex Marriage in the State of Maryland Judicial Proceedings Committee, Maryland State Senate.
---
Maine towns currently considering adopting local gay rights laws:

Bar Harbor
Brunswick
Camden
South Portland
Falmouth
Kennebunk
Cape Elizabeth
Orono
---
In other news...
New Jersey court hands victory to gay Scouts
In a blow to the Boy Scouts of America's strict anti-gay policy, a New Jersey court says the organization can not bar gays from being members or leaders. The case centered around openly gay assistant scoutmaster James Dale, 27, who was dismissed after 12 years in scouting. "This is everything that I was taught in the Boy Scouts," said Dale to USA Today. "It's a wonderful victory for scouting." The court, in its ruling, stated that "stereotypical notions about homosexuals must be rejected."
PFLAG applauds outcome in Methodist pastor's trial
PFLAG is predicting that more religious denominations will become open and inclusive of gays, lesbians and bisexuals in the wake of the historic decision in the church trial of Rev. Jimmy Creech, the senior pastor who performed a commitment ceremony for a lesbian couple. "It's a beacon of hope that more faith communities will reach out to all people, including gays and lesbians," said PFLAG president Nancy McDonald. PFLAG's Betty Dorr was one of the people who testified on Creech's behalf at the closed trial in Kearney, Nebraska. A grandmother and parent, Dorr has a gay son and is a longtime member of the pastor's church in Omaha.
Ann Landers sets frazzled mom "straight"
-In a letter that appeared in Ann Landers' March 19th column, a concerned mom wrote: "My husband and I are beside ourselves. Our 24 year-old son, a fine young man who always did well in school and is now succcessful in the business world, has dropped a bombshell on us. Last week [he] told us he is a homosexual...can you tell us what made our son take this unexpected turn in the road?"

Ann's response: "...Your son did not take a sudden 'turn in the road.' His sexual orientation has been present from the beginning. In other words, he didn't GET that way, he was BORN that way." She then listed the address for PFLAG National so the woman could deal with her son's sexual orientation "intelligently." Go Ann!
---
Contents by permission from PFLAG-Portland Newsletter
Online editing and format: Paula Stockholm