&nbsp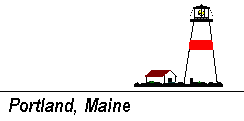 ---
Parents & Friends of Lesbians and Gays
December 1997 Newsletter




If the CLICK does nothing, you do not have Java enabled. Use the [BACK] button instead.
---
Inside..
One year ago...
A Hawaii circuit court judge rules that the state has not justified its ban on same-sex marriages and may no longer deny marriage applications to same-sex couples. The following day the judge grants a stay to his ruling pending an appeal, effectively putting the same-sex marriage ceremonies on hold until the state supreme court reviews the case the following year.
---

| | |
| --- | --- |
| " Being gay, the last time I thought about it, seemed to have nothing to do with the ability to read a balance book, fix a broken bone, or change a spark plug." | -President Clinton, in his speech to members of the Human Rights Campaign on November 8. |
| "It is now up to the voters to the voters of Maine to determine whether the anti-discrimination legislation will become law." | -Maine Secretary of State Dan Gwadosky, after Superior Court Justice Roland Cole's ruling that there were enough valid signatures to warrant a referendum seeking to overturn Maine's new gay rights law |
| "It was probably easier for me to come out as a member of Congress, because it's a federal offense to hit me. I had a little extra protection." | -Rep. Barney Frank (D-Mass.), in the October 2 edition of the Michigan gay rights newspaper Between the Lines |
| "WARNING! There are known homosexuals in this neighborhood. Watch your young boys at all times. They are looking for chickens." | -Sign erected outside the home of Leo & Jackie Pike of Fairhaven, Mass. Their neighbors, a gay couple, have filed a civil suit against the Pikes citing constant harassment, including death threats |
People's Veto vote to be held Feb. 10
Gay rights supporters have decided not to appeal Superior Court judge Roland Cole's decision to allow the public to decide the fate of Maine's new gay rights law. On November 19, Cole rejected the claim that there were too many invalid signatures on petitions gathered by the Christian Civic League of Maine and the Christian Coalition of Maine. At a court hearing in Portland, Cole said "I believe, in sum and substance, the secretary of state has properly applied the law here."

The main issue concerned petition signatures that were gathered before the Maine legislature officially adjourned for the summer. Gay rights supporters claimed that some 15,000 signatures were invalid because of that, along with several other technicalities.

One of the three people who challenged the petitions, Franklin Brooks, told the Portland Press Herald, "I'm disappointed and angry Maine has to go through another battle for civil rights." The previous battle occurred in 1995, when Concerned Maine Families launched a campaign to prevent gay rights laws from ever being passed. The measure failed 53% to 47%.

Governor King has chosen February 10th as the date of the vote. Although he could have chosen a date as late as the mid-April, sources say he chose the early date to avoid conflicting with Maine's 1998 primary elections. The governor is expected to take an active role in defeating the people's veto. "He says, 'If I'm needed, I'll be willing to do what's needed,'" King spokesman Dennis Bailey told the Press Herald. "But we'll cross that bridge when we come to it. We haven't sat down and thought about it."

Mike Heath, the Civic League president, isn't happy with the date because older voters may not turn out in the bitter cold and snow. Pat Peard, one of the lawyers who helped with the petition challenge, told the Associated Press, "We're ready to go on any date the governor has set. I think the weather is always a factor in any election."

In a typical move to add even more confusion to the issue for voters, the Christian Civic League has decided to name its political action committee "Yes for Equal Rights." Heath told Casco Bay Weekly that the name was an honest representation of the PAC's position, saying that the gay rights bill would actually grant gays and lesbians "special rights." Columnist Al Diamon says a rumor is circulating in the gay community that its PAC will be called "Vote No Against Special Rights."

The ballot will read: Do you want to reject the law passed by the Legislature and signed by the Governor that would ban discrimination based on sexual orientation with respect to jobs, housing, public accommodations and credit?
President makes historic speech to gay organization
To thunderous applause that interrupted him 30 times, President Clinton became the first sitting president to give a speech before a gay rights organization.

The speech before 1,500 of the USA's most influential gay rights organizers, took place November 8th at the Human Rights Campaign fundraiser..

While gay rights supporters welcomed the President's speech, a number of conservative leaders and groups were predictably irritated, accusing him of pandering to-in the words of Dan Quayle-"the radical left's agenda." The Family Research Council, a radical Christian think tank, went off its usual deep end after the speech, firing off a press release that branded Clinton's remarks "a tragedy" since it "will likely lead more young Americans to embrace homosexuality and make it harder to leave it for a better life."

Here are just a few of the President's "tragic" remarks:

"I want this to be a country where every child and every person who is responsible enough to work for it can live the American dream. I want this country to embrace the wider world and continue to be the strongest force for peace and freedom and prosperity, and I want us to come together across all our lines of difference into one America."

"Our ideals were never meant to be frozen in stone or time. Keep in mind, when we started out with Thomas Jefferson's credo that all of us are created equal by God, what that really meant in civic political terms was that you had to be white, you had to be male, and that wasn't enough-you had to own property, which would have left my crowd out when I was a boy."

"Fifty years ago President Truman stood at a new frontier in our defining struggle on civil rights. Slavery had ended a long time before, but segregation remained. Harry Truman stood before the Lincoln Memorial and said, 'It is more important today than ever to ensure that all Americans enjoy the rights [of freedom and equality]. When I say all Americans, I mean all Americans.' Well my friends, all Americans still means all Americans."

"We believe-or we all say we believe-that all citizens should have the chance to rise as far as their God-given talents take them. What counts is energy and honesty and talent. No arbitrary distinctions should bar the way. So when we deny opportunity because of ancestry or religion, race or gender, disability or sexual orientation, we break the compact. It is wrong. And it should be illegal. Once again I call on Congress to honor our most cherished principles and make the Employment Non-Discrimination Act the law of the land."
PFLAG to Help Peabody House for the Holidays
PFLAG has contacted Peabody House to provide Christmas gifts for their tenants. They would like us to fill 6 baskets with toiletries for three men and three women. Your help will be greatly appreciated. Please bring things like deodorant, toothpaste and toothbrushes, dental floss, mouthwash, shaving cream for the men, shaving gel for the women, disposable razors, after-bath lotion, nail polish and remover, etc. to the December meeting. If you have an extra basket or two, they will come in handy, too.

We haven't done this in two years, so let's all pull together and see how much we can gather and take to the Peabody House, which provides vital services to people with AIDS.

If you don't have time to shop, we will gladly accept donations with which to buy needed items.
PFLAG participates in Woodford's Church "Mission Fest"
On October 19th, representatives of PFLAG gathered for Woodford's Congregational Church's "Mission Fest." Organizations who meet at Woodford's Church were invited to attend and introduce themselves to the congregation. Dan and Fran did a great job setting up PFLAG's table, and Pauline and Dora relieved them later in the morning. There were lots of inquiries about PFLAG, we gave out brochures, and the staff at Woodford's were most kind to all of us. Our thanks to Woodford's Church for inviting PFLAG to the event, and as always, for allowing us to meet at the church the second Tuesday of each month.
PFLAG Educates...
Members of PFLAG Portland's Speakers Bureau will be guest speakers in both Portland High School and Deering High School's ninth grade classes. We will be joined by GLBT Youth to share our personal stories. We have been invited to "make important contributions to the safety of all students in the Portland schools." If you'd like to share your story, call Sue at 774-3441.
PFLAG on the Internet
Paula Stockholm has done a fantastic job of keeping the gay community and its supporters connected through the Internet, particularly with updates on the Christian right's attempt to overturn Maine's gay rights law. Paula also now includes PFLAG's newsletter at the GayNet web site. Here's how to get in touch:

Maine GayNet http://www.qrd.com/maine/

PFLAG Newsletter
http://www.qrd.com/maine/pflagtop.html>
Advocacy Update—by Sue & Pauline
Trip to "The County"
On Friday, November 14th, my husband and I headed for "The County" to Presque Isle, where I was to represent PFLAG at a conference on "Creating Safer Communities—Discrimination and HIV." The conference was sponsored by HEALTH 1st and Northern LAMBDA Nord, with funding from the State of Maine's Department of Human Services.

The conference was held on Saturday from 8:30 to 3:30 at the University of Maine's Presque Isle campus. There was an hour-long presentation by SpeakOut members; a panel discussion on Communities of Faith, with two ministers and a priest; a Safer Schools presentation; an informative talk by an attorney, who explained Maine's laws regarding HIV/AIDS and discrimination; and my presentation on PFLAG.

I showed the film Speaking From the Heart, and went on to talk about my own personal journey and how PFLAG has helped me. I then told the audience what we do at PFLAG—providing education, support and advocacy.

The group in attendance was made up of local educators, health and social service representatives, religious leaders, and community leaders. Among these were parents who are interested in forming a PFLAG chapter. I brought materials and gave information on how to set up a chapter.

All in all it was a very positive day. It made me realize just how far we've come here in Portland. The people at HEALTH 1st were most cordial, and my husband and I fell in love with the area—we intend to go back this summer.

Our trip north was financially productive, too—PFLAG received a $100 donation.

It was a mini-vacation for my husband and me; a personal accomplishment for me; and besides all this, we missed all the snow in Portland!

By the way, the parents promised they'd let me know when their PFLAG chapter is formed. I'll keep you posted.

—Pauline



Contents by permission from PFLAG-Portland Newsletter
Online editing and format: Paula Stockholm